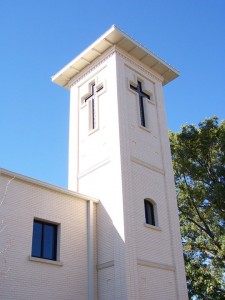 It is my pleasure to announce that I have accepted the Senior Minister position at the Preston Road Church of Christ in Dallas. I was a guest speaker there back in March and that led to multiple conversations with the elders, search team, staff and other key leaders about filling the position.
I tried to follow my own advice in Before You Go by asking as many good questions as possible and they did the same. Throughout the process, it became increasingly clear that Preston Road would be a great church for my family and that my family could serve and bless Preston Road. We are both humbled and honored by the invitation to join their team.
The timing is impeccable. We closed on the sale of Defiant CrossFit last week. The kids get out of school this week. We'll transition, vacation, and pack in June and then move to Dallas in July.
We can't wait!