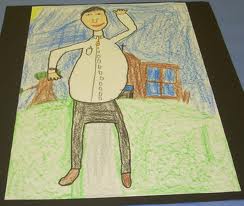 I've recently had some great conversations with a couple of preachers who are thinking about moving to new churches. I've shared with each of them the following principle.
When considering a new church, make sure you love the church as it is before you say yes to their invitation to become their preacher. Here's one way to test your love before you go:
1. Make a list of all things about the church that you'd like to change once you get there.
2. Now look at the top three items on your list and assume those things will never change. No matter how long you're there or how hard you try, these changes will never happen.
3. If you can't stand the thought of these things never changing and if you don't think you could ever really love and serve a church that couldn't embrace these changes, don't go.
Because it's likely that the things you most want to change about your new church will be the hardest things to change. If you can't love the church as it is without these changes ever happening, then you have no business going there. You'll be miserable and you'll make them miserable by trying to change them into the kind of church you want them to be.
Just as it's always a bad idea to marry someone with the hope she will change after the wedding, its also unwise to talk yourself into taking a ministry job because you see the potential for a church to change once you get there. If you don't love her for who she is before the wedding, don't go through with the ceremony. You're setting yourself up for a frustrating journey if you do.
I'm not saying your new church can't or won't change while you're there. Churches change all the time. But the best changes in a church won't be forced by the new preacher who moves into town with an agenda. They'll be led by the Holy Spirit and may take both the preacher and the church by surprise. "We didn't see that coming!" is not necessarily an admission of visionless leadership. It could be a declaration that the Holy Spirit is at work in the church.
Assuming that many of the changes you would want to bring to your new church will never happen will not only help you figure out if you can love the church as it is, it may also put in you in a position to be delighted by the unpredictable moves of the Holy Spirit.
Warning: Embracing this principle might also lead you to stay at your current church and start loving it.
To read more, download the Kindle version here and the Nook version here.