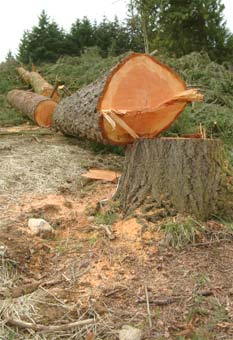 From March 2009 to September 2012, I didn't write very many sermons from scratch. During this three year period, I did plenty of preaching, but it was almost exclusively sermons I had already written and preached before.
Being a guest speaker in a church, even when doing four or five Sundays in a row, is NOTHING like the weekly rhythm of writing and preaching sermons for a church you're pastoring. Taking a sustained break from the constant grind of sermon preparation allowed me to think about preaching from a fresh perspective. Here is one conclusion I reached during my hiatus from writing sermons: Shorter is usually better.
With rare exceptions for controversial topics requiring additional nuance and explanation, there is no reason to preach for longer than 30 minutes. Really twenty-five minutes or less should do it. You can say a lot in twenty-five minutes if you ruthlessly cut out everything that doesn't advance the plot or develop the big idea of your sermon.
Interim preaching gave me the opportunity to preach sermons I had written several years ago. When I pulled them from a file and read them with fresh eyes, I was amazed at how long they were. I was trying to do too much in every one of them. I was giving too much background information, trying to make too many points and including details only a preacher would find interesting. The truth is most of the extra stuff I packed into my sermons wasn't there to enhance the message. It was there to make me look smart or to prove I'd done my research.
When we lived in Oklahoma, we had too many trees in our backyard. Growing up in West Texas, it is hard to imagine ever having too many trees, but it's possible. So every year we cut down a tree or two that kept getting in the way. One year I had a friend come over with his chainsaw to help. As I was debating whether to take down a big tree near the boys' swing set, he said, "Don't worry about it. You still have plenty of trees. Once you take it down, you're not going to miss it." He was right. Not once did I stand in my backyard and say, "Man I wish I hadn't taken out that tree." Note: I didn't cut them all down. Just the ones that weren't obviously necessary to having a shady backyard.
When deciding what to cut out of your sermons, if you have any doubt about a thought's necessity, take it out. You and your audience will never miss it. I have never regretted cutting something out of my sermon that didn't obviously belong. I have lived to regret (On numerous occasions!)—leaving something in that I wasn't sure about.
Does this joke move the sermon forward? (Confession: I find it almost impossible to cut an unnecessary joke from a sermon, especially when I know it is going to be funny.) Does this additional scripture reference enhance the argument I'm making? Is this illustration essential to the position I'm taking? Do I really need to spend three minutes explaining this story before I tell it? If the answer to these questions isn't an obvious "yes," then get rid of it.
KISS: Keep It Short and Simple.
Preachers: How do you decide what to cut out of a sermon before you preach it?
Listeners: What kind of stuff do you wish preachers would leave out of their sermons?